Build Your Custom Home
Cheers to living well!
Vintage Homes is proud to provide custom home construction and remodeling services for homes of all sizes and types. Explore our custom home projects, new homes built for sale, garden cottages in Provenance, and remodeling services. We serve the Shreveport-Bossier area in all neighborhoods and on private land. Come collaborate with our award-winning team!
Custom Homes
The team at Vintage Homes builds luxury custom homes in Shreveport-Bossier community. The homes we design and construct are individual and specifically tailored to the needs and wants of our clients. Our award-winning homes have been recognized locally by the NAHB Parade of Homes and nationally by the Best in American Living Awards.
Homes for Sale
If you are not interested in custom designing your own home from the ground-up, Vintage Homes often builds new homes for sale to our design specification standards. We handle most of the design decisions for you! We work with top architects and designers to create very special places to call home. Explore our current available homes in Provenance and The Grove at Garrett Farm below.
Home Remodeling Services
We also provide large scale home remodeling services! We have managed large scale restoration and expansions for homes in the historic South Highlands, the Cross Lake area, and Pierremont area in Shreveport just to name a few.
Years of Home Building Expertise
We'll Build You The Ideal Home
Let our experienced team design and build your new custom home.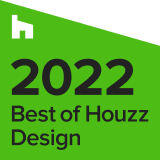 I recommend Vintage Homes to anyone who is building or thinking of building a home. Their work is beautiful and sturdy. But, what sets them apart is their communication and dedication to excellence.
While building my custom home, I was living 200 miles away and wasn't able to visit the job site often. I received weekly updates with pictures via the Buildertrend app. This made the process seamless and I quickly learned I could trust them to do an excellent job. Vintage uses this app with all of their customers.
In addition to great communication, they went above and beyond to create a quality home by using the best materials and being proactive. When I moved into my home, I realized they'd installed a drain in my yard to help with standing water. This was something I didn't ask for and wouldn't have been aware enough to ask for due to my location during the build. Vintage took pride in their work and was proactive in fixing this potential issue of standing water in the yard so I never had to deal with it.
I have a ton more things I could share about my experience with Vintage but I'll end it with this—during the time of the pandemic and supply shortages, Vintage always came with solutions when we ran into supply issues. I appreciated this and the help of their designer, Jenny Johnston, in navigating this build with zero stress.
The Home Building Process
Step 1 - Inspiration for Building Your New Home
When you think about your dream home, what do you see? Design your dream home with a custom layout that fits you and your family's needs! Rather than adapting to the layout of an existing home, now is the perfect opportunity to create something truly unique. Look through magazines or use online services like Houzz and Pinterest for inspiration- collect photos and details from anything that makes you smile so it will be easy down the road when designing takes shape.
Step 2 - Brainstorm with the Builder
Get together with our designers or home builders to help go through your ideas. The professionals at Vintage Homes can help you bring your dream home to life. With our expert knowledge of the latest trends and products, we will work with you to narrow designs down or offer suggestions for a cohesive design that is perfect for what you have in mind.
Step 3 - Create a Homebuilding Plan
We'll map out a plan and go over every detail room. Vintage Homes will work with you closely every step of the way to design and build your custom dream house - from mapping out all its details, including budgeting considerations; discussing architectural styles that will best suit it; using our experienced talented contractors who will execute the designs within scope-limited budgets without sacrificing quality or deadlines so we don't waste time. All the while, making sure it is a quality custom home you will love!
Step 4 - Construction Build Team
Now it's time to break ground and build your new home! Our custom home builders with monitor the building process, you'll have multiple meetings and check-ins from our experienced home builder team so you will feel at ease during the construction of your new home!
Vintage Construction Group strives to build the best new homes in Shreveport, Louisiana like each one is for our own family. At the end of the day, we want you and your family to feel at peace with your brand new Shreveport custom home.
If you're looking for your new dream home, give us a call to discuss our building process. Give us an opportunity to prove to you we are the perfect home building solution in Shreveport, Louisiana.
Start Your Build Today
Contact us to discuss your project today!